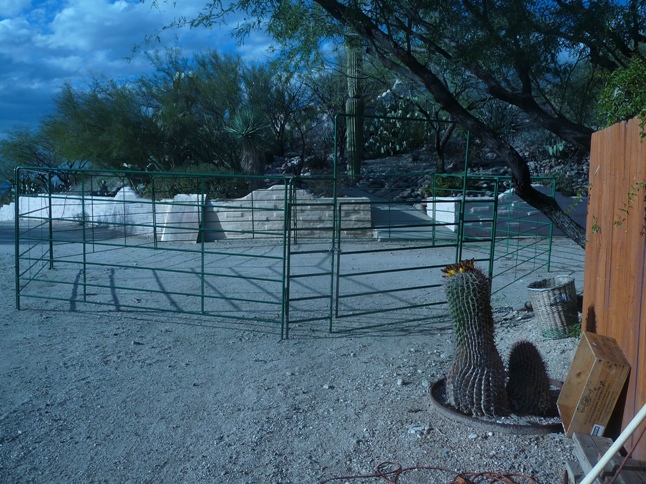 Arizona Goat Pens For Sale
Call (520) 730-7020
Email: JacksOKCorrals@gmail.com
We Can Install Your Arizona Goat Corral 14 Days From

Corrals, Hay Barns, Riding Arenas, Dog Kennels, Custom Gates, & Livestock Pens For Sale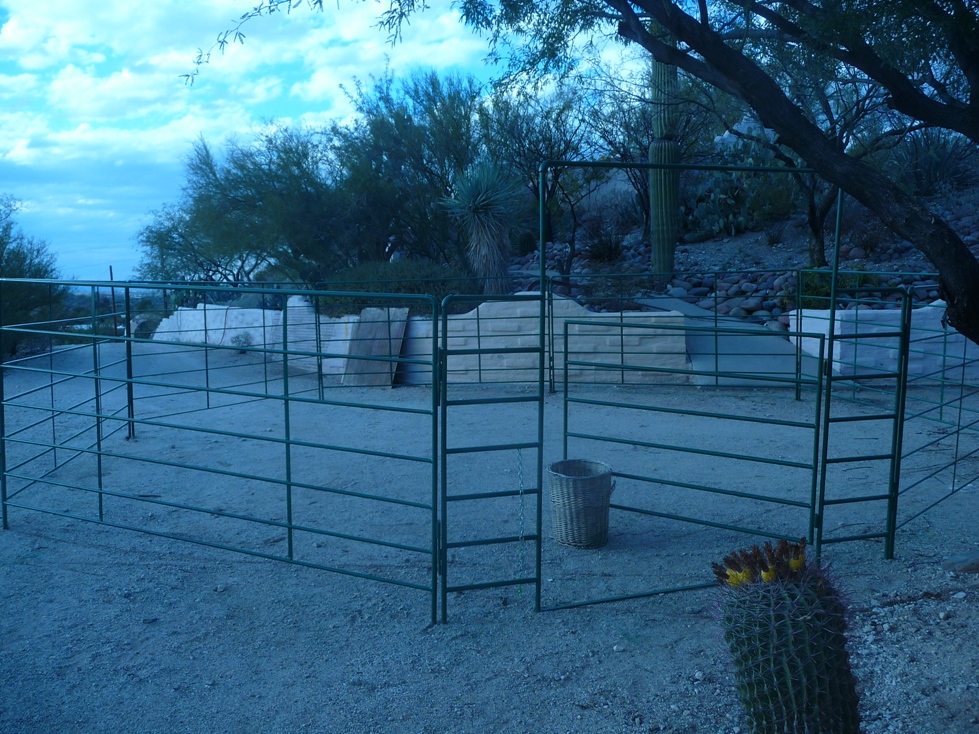 Eight 10 Foot Seven Rail Livestock Panels + Gate
Any Size, Any Color
Trying To Find Goat Pens For Sale in Southern Arizona? Let us help you with right size corral at the right price. An essential part of goat keeping and goat farming is having a good area in which they can be kept safe and secure. Our livestock pens have Seven (14 gauge) 1 inch rails spaced at 6 inches apart near the bottom and 8 inches apart at the top so even baby lambs, pigs, or goats can't escape. We can build, deliver, and set up any size pens for small livestock in AZ. We cover the entire Southern Arizona market and FREE DELIVERY around Tucson. A small deliver charge for gas outside of town. Ranchers, farmers, riding stables, animal lovers, and breeders know that this is where to buy goat pens in Southern Arizona. Anyone who has experience raising goats will tell you that buying the right goat equipment for sale and animal containment systems or shelter is very important. We offer a large variety of livestock enclosures for sale in AZ. We sell High quality, functional holding pens, kidding pens, confinement systems and shelter that is durable and versatile. Whether you work with dairy goats, sheep, or miniature livestock. We make quality goat pens at affordable prices. We custom build and install livestock pens, corrals, and enclosures of All Sizes and Colors in All Areas including but not limited to Phoenix, Scottsdale, Paradise Valley, Fountain Hills, Gilbert, Chandler, Mesa, Tempe, San Tan Valley, Care Free, New River, Cave Creek, Glendale, Peoria, and Sun City, Arizona.
2004 Copyright © OK Corrals
Locally Owned & Operated Since 1996.