ARIZONA
Heavy Duty Kennels For Large Aggressive Dogs
Call: 520-730-7020
Email: JacksOKCorrals@gmail.com
Reclaim Your Yard, Avoid Injuries, Avoid Lawsuits,
GUARANTEED To Be ESCAPE PROOF!
We Install Kennels in AZ For All Size Dogs, All Breeds, Problem Solved!
Searching for a Large Aggressive Dog Kennel that is Heavy Duty in Arizona? You have found the right website. Enjoy the peace of mind knowing that your Aggessive Dog is safely housed in Arizona's Guaranteed strongest kennels. Fabricated from a welded 11 Gauge 1 1/2 inch steel frame set in 1 foot of concrete with 11 gauge 1 inch pickets. These Arizona Dog Kennels have been called Gorrilla Proof by those that have them installed. The Maricopa County Jail ain't got nothin on these babies. Consider the multitude of benefits offered by our Heavy Duty Large Aggressive Dog Kennels including knowing that your dogs can not be harmed, harm themselves or harm somebody resulting in a lawsuit. No More chasing a dog that escaped your backyard. No More paying bail to the local dog pound. Choose from galvanized steel or your choice of colors. Our custom built Arizona dog kennels can even be painted to match the color of your house. We are also Arizona doggy door installers and a distributor of Hale Doggy Doors. Don't settle for pet store bought dog kennels in Arizona that are overpriced or unsatisfactory. The owner of the Aggressive Heavy Duty Dog Kennel on this webpage had bought 6 kennels that were all destroyed before he hired us to do thew job right. Call Us For a FREE ESTIMATE.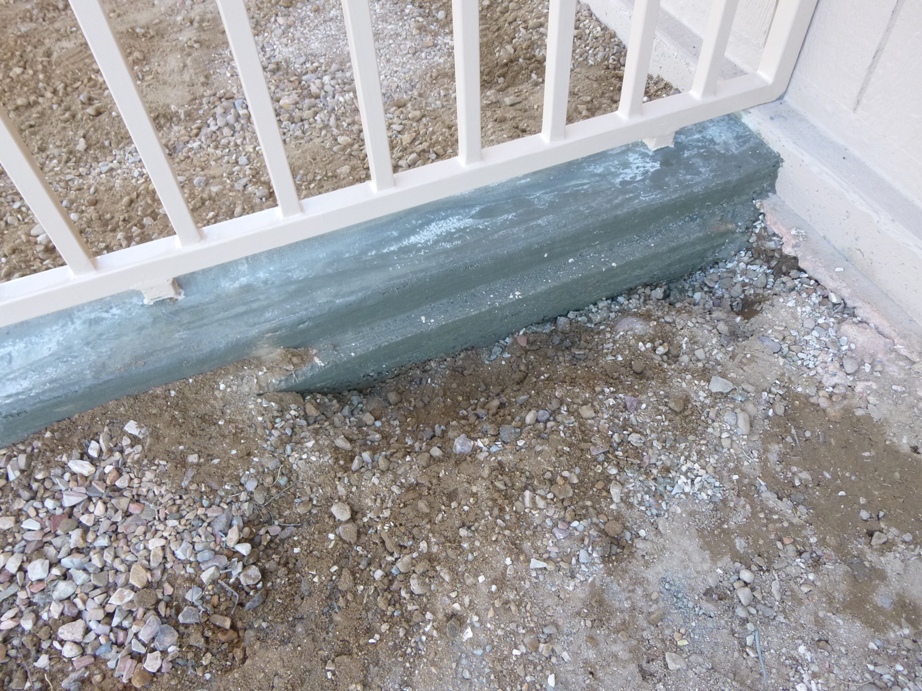 1 1/2
Inch Heavy Duty 11 Gauge Steel Set In 1 Foot Of Concrete!
If you own Large Aggressive Dogs You should consider one of our Heavy Duty Kennels that can be installed anywhere in Southern Arizona. You can not find better quality anywhere. Call us for FREE ESTIMATES on custom built kennels for dogs at your home or business. We also offer animal and livestock fencing, shelters, and enclosures. Commercial Business or Residential these kennels are Great for Guard Dogs, Attack Dogs, Pit Bulls, Rottweilers, Doberman Pinschers and other Large Aggressive Dogs. If you are not a home owner we also custom build temporary movable dog kennels for renters. No matter what type of dogs you have we offer all types of kennels that will hold any type of dogs.
Many of Arizona Dog Kennels For Sale have Exclusive Features that can not be found elsewhere such as snake proof sides and gates that swing in both directions. We also offer your choice of material, colors, or galvanized steel. We can email you pictures of our different styles and types of AZ dog kennels. Simply send us an email requesting pictures of dog kennels at Send Me More Info.
Large Aggressive Dog Kennels For Sale
Best Quality Dog Kennels in Arizona Installed At Better Prices, All Sizes, All Areas of Southern AZ.
All Breeds & Types of Dogs, Large or Small. We also install Doggy Doors & Shade.
YOU ARE ALREADY BUSY ENOUGH!

Choose one of our many Arizona Kennels For Dogs
and YOU'RE DONE! Relax! Go Have Some Fun!