Arizona
Livestock Pens With Shade For Sale!
Call (520) 730-7020
Horse Stalls, Cattle Corrals, All Sizes! Best Quality!
These Products Can Be Delivered within 2 Weeks from

Installed or Delivered, Permanent or Temporary



Portable Livestock Corrals
Custom built livestock pens with shade for sale in Maricopa County. Let us build you the perfect home for your horses, cattle, goats, pigs, and animals with quality US steel at the lowest prices. Choose from galvanized steel or your choice of colors in all sizes and the best prices from livestock pens to pipe corrals with shade for sale. Custom built in Maricopa County Arizona by US citizens with quality USA steel. We offer a wide array of livestock fencing & supplies from premium accommodations for the most discriminating tastes to less expensive and easily affordable corrals. We deliver to the entire Maricopa County area and other parts of Southern Arizona. We build gated livestock corrals with shade, stalls, shutes, feeders, that will meet any taste or budget. We build lightweight temporary and movable pens and corrals for horses, cattle, and livestock or can install in ground pipe corral permanently. Arizona has many companies that sell fencing for livestock but the products made by OK Corrals are second to none. We can fabricate unique and distinctive Equestrian facilities for the most discriminating taste. The corrals and livestock pens made in Maricopa County Arizona can be delivered right to your door or are available to pick up. We have livestock shelters, corraling, and pens that can accommodate any needs. This website is designed to offer you the lowest prices on quality pipe corrals for sale with reliable on schedule delivery.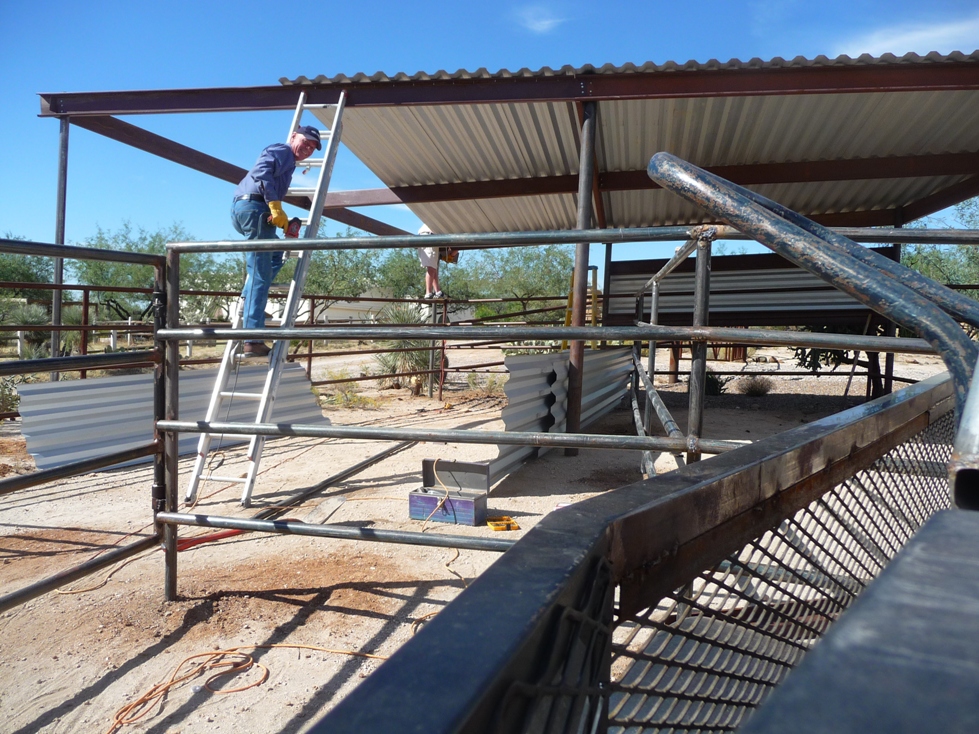 Custom Built Horse Shade!
FREE Installation! Any Size or Shape! Prices Starting At $995.00!
Please Note: We have delivered and installed horse corrals and cattle pens to the entire ranching and livestock market in Southern Arizona for years. You can not find better quality or better prices regarding livestock pens with shade for sale in Maricopa County or anywhere in AZ. We offer accommodations that will meet any taste or budget from horse corrals for sale to barns, stalls, livestock pens, and fencing for cows. We offer the lowest cost and best quality seven days a week. We can custom build products for livestock including square footage, height, materials, installation, color, size and breed restrictions. We can even email you pictures of horse corrals with shade at Send Me Photos. Please feel FREE to bookmark our webpage to see all of the new products, sales, and specials on livestock pens in Maricopa County AZ for sale.
Pipe Corrals, Steel Fencing, Animal Sheds, Stalls, and Shade.
All types of livestock have distinctly different characteristics and needs. If you decide to let OK Corrals build your animals a new home. This is the "Go TO" website for the Best Quality and Lowest Prices with Reliable Products regarding the Arizona livestock market. We have pipe corrals and steel gated pens for every taste and budget.
GOT DOGS?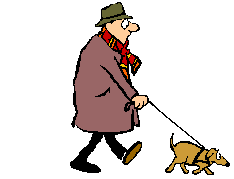 Check Out Our Dog Kennels For Sale.
Click Here To Contact Us
2004 Copyright © OK Corrals
AN Arizona Family Owned Company Since 1996.