Arizona
Portable Horse Corrals For Sale
Best Quality Panels! Made with PIPE not Tubing!
We Can Deliver & Set Up Within 2 Weeks From
Trying To Find Portable Panels For Horse Corrals in Arizona? Let us build you just the right size at the right price. Our lightweight and movable panel corrals are built by US citizens with quality USA steel and we offer the lowest prices on many Exclusive designs not found elsewhere including light weight corraling for goats, sheep, pigs, horses, and cattle. We deliver to most areas of Southern Arizona. Perfect for 4-H projects, rodeos, horse shows, county and state fairs, search and rescue, or livestock shows. Easy to set up with instructions on how to install horse corrals with no assembly required. Custom fabricated lightweight steel corrals for sale built to your specifications including size and type of gates, square footage, length and height of panels, with a low price to match any taste or budget. Many portable panel corrals to choose from and select from a wide variety of colors. Let OK Corrals build just the right portable horse corral panels for sale with the Best Quality Steel and the Lowest Prices in Southern Arizona.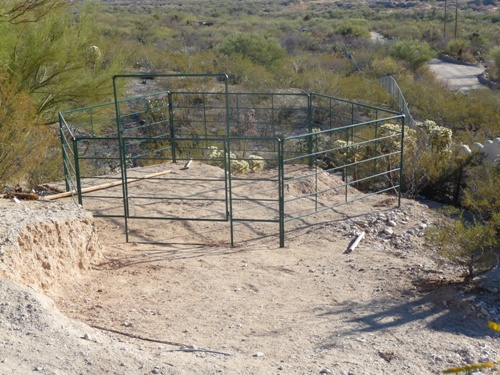 6 Panel Portable Corral With Gate.
DELIVERED AND SET UP IN MOST AREAS!
Heavy Duty 6 Rail Pipe Corral Seven 6 FT Tall X 12 FT Long Panels With Gate.
For Large Aggresive Horses — 2 Inch Pipe Portable 7 Panel Corral.
Or Choose One Of Our Light Weight Portable Corrals! — Great For Trail Riding!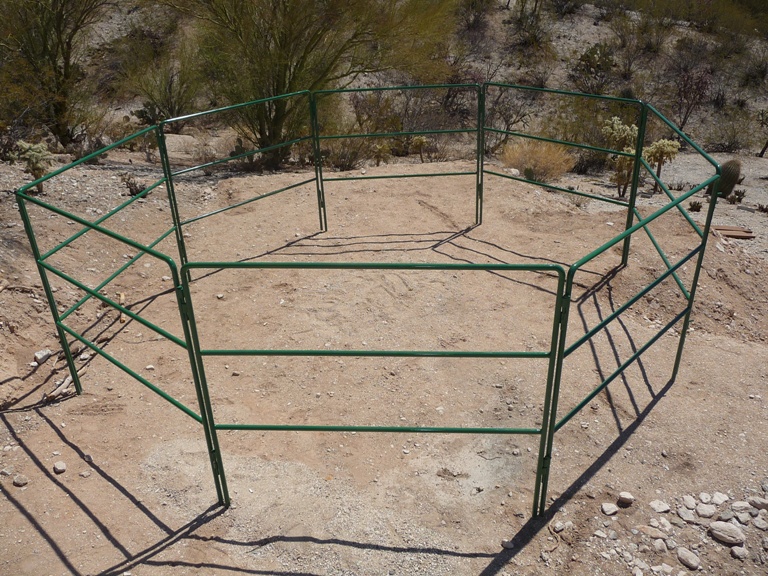 Portable 5FT X 5FT Three Rail Corral Panels Great For Trail Riding.
Light Weight! — Only 14 Pounds & Fits In Pick Up Bed!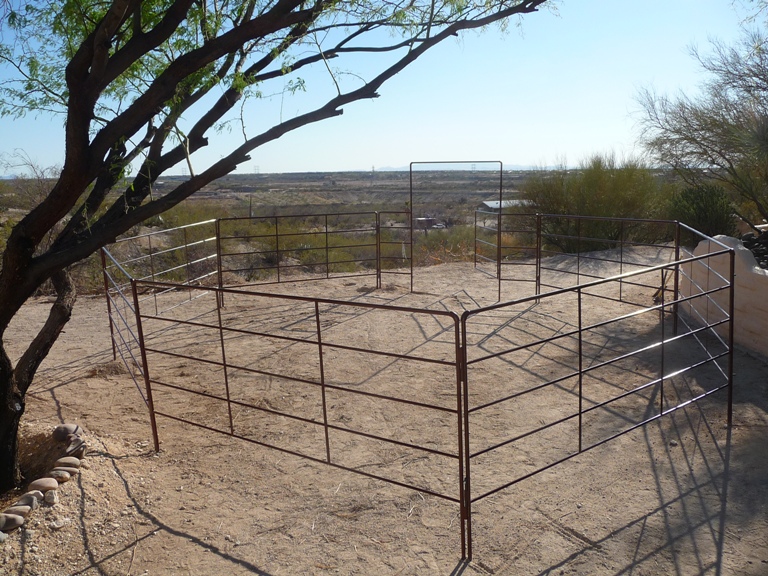 Gated 8 Panel Corrals.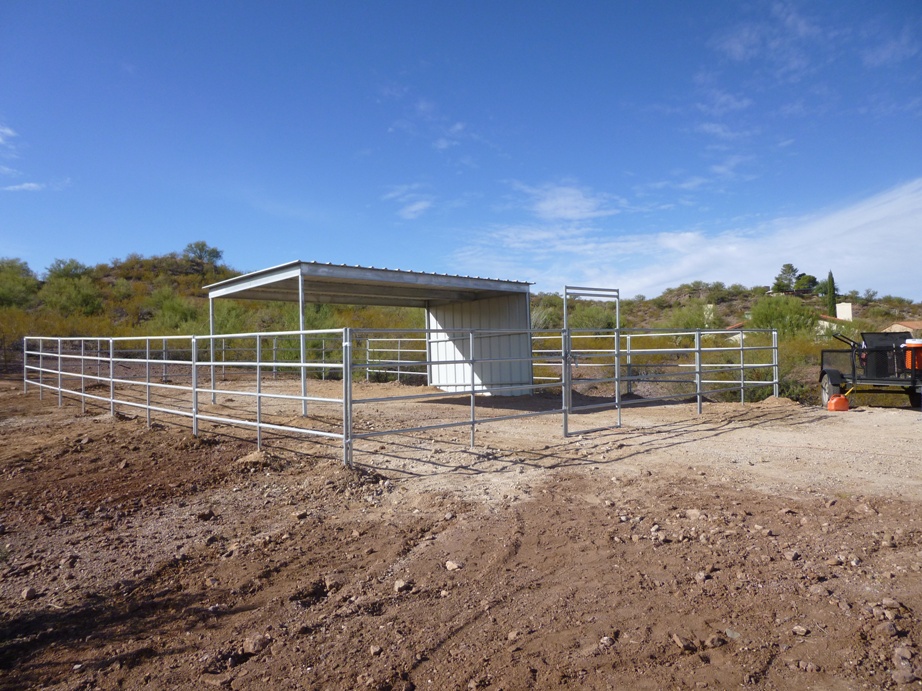 Galvanized Pipe Corrals Delivered & Installed!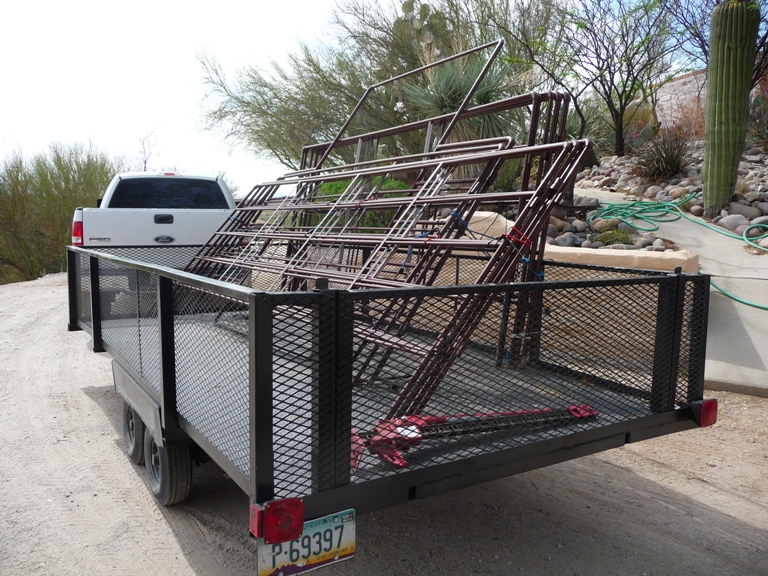 Delivery & Set Up Of Portable Pipe Corrals For Sale To Most Areas
Portable panel corrals, make traveling with your horses, a whole lot easier. Ideal for trail riding and getting as far away from the crowd as possible. OK Corrals are fabricated in Phoenix Arizona with US steel and made to last decades. We only use the best steel that can be easily mounted on horse trailers. Another advantage is the portable horse corrals are fabrcated by the best welders in Phoenix who are certified United States citizens which contributes to the US economy. The round tube panels dig on the ground to stay put. Full length 4 foot panel connecting tubes are simple to connect and open your corrals at any panel you want. Having a 4 foot hinge tube also keeps horses from lifting the panels open. Call (520) 730-7020 for Free Estimates or email us at link below.
Click Here To Contact Us
2004 Copyright © OK Corrals
An Arizona Family Owned Company Since 1996.