If you have never used the training chain for dogs it is highly recommended. You will not believe the results until you have used it yourself. The dog training chain has stood the test of time as an important tool. It is backed up by some of the most respected dog trainers and handlers around. Entire chapters have been written on its use and its benefits. Being a dog lover and wanting to help my dogs be successful, I search the web looking for all types of training and all breeds, to see if it would be of value to me helping my dogs reach their potential.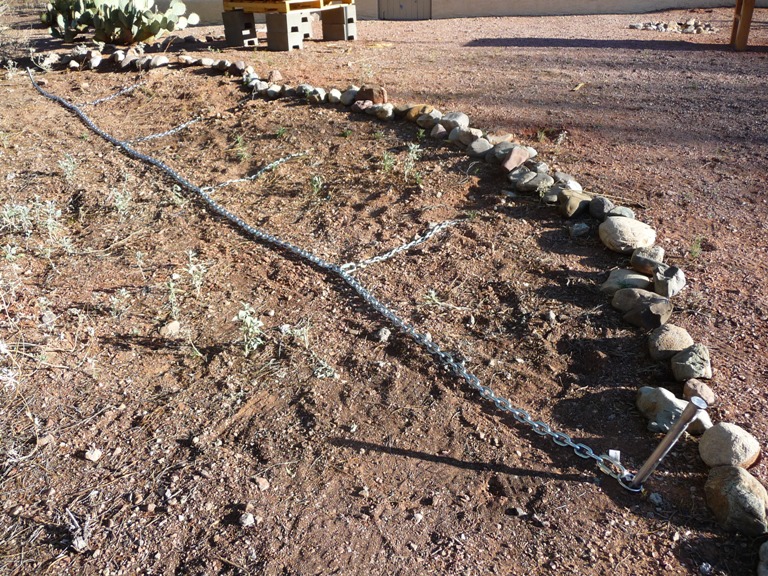 How To Train Hunting Dogs!
The chain gang theory in bird dog training is a trick for getting other dogs excited to have their turn. The idea is simply to make them watch other dogs train and work birds from a short distance away. It works like a charm for dogs that are a little tentative or hard-headed. After a few times watching other dogs they will be ready to have a go. We keep our chains pretty short (around 3 foot long). The other part is that they are all hooked together on one long chain, this teaches them to give to the lead for collar conditioning number of methods of training dogs. A long chain is hunting dogs euquipment strung between two steel stakes and every 6 feet, a 2 or 3 foot chain is attached along the length of the chain. The stronger turf dogs go on the ends of the chain. At the end of the day when handlers bring the young dogs back to the dog kennel. The training chain other than being around since the domestication of the dog became very popular in the late 1800's by a trainer of the name Shelley. Since then it has been the staple for training in numerous dog arenas. Trainers that have taken advantage of the positive results from the training chain have been hunting dog and sled dog enthusiasts and the K-9 world in their pride have used the stake-out chains to train and discipline dogs.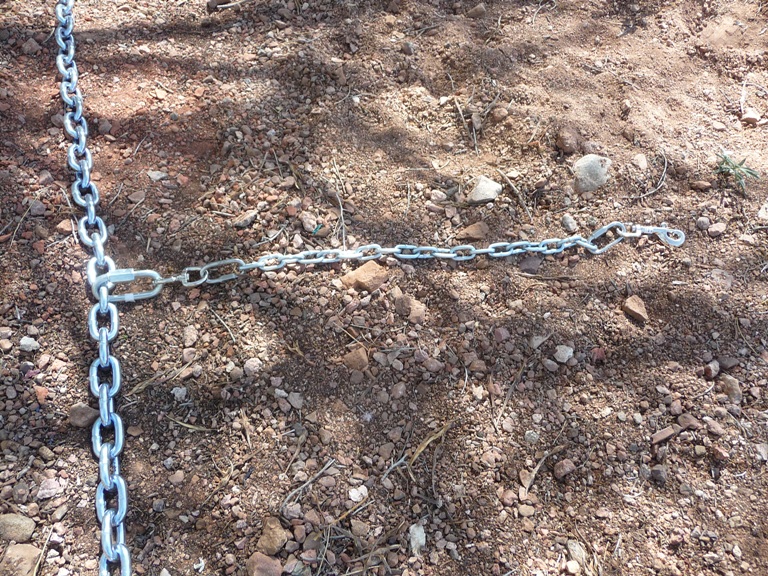 Benefits of Dog Training Chains
Some of the reasons to use the stake out chain which benefits young dogs to strong, older, experienced dogs alike.
1) Allows the handler to train dogs with a soft hand.
2) Develops a point of contact where the entire foundation for negative reinforcement is built upon.
3) Builds a bond with the dog handler.
4) Builds a work ethic.
5) Builds up a dog that lacks confidence even if the dog is already strong and confident.
6) Develops independence
7) Makes training dogs more efficient
8) Builds the foundation for check cord training and E-collar training
9) Allows the dogs to watch other dogs"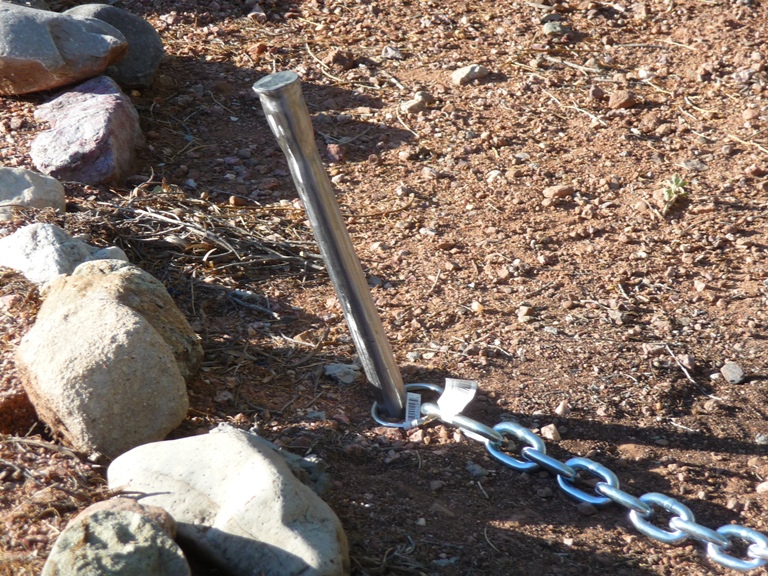 When used correctly, Dog training chains are great tools to teach discipline and how to behave. However if the chain gets entangled, the dog could get strangled. The chain gang method must be used only for training sessions while you are there to control and disciplines even the most stubborn dogs. If you are interested in using the stakeout chain gang method of traing dogs please contact us at Free Estimates to order your dog stake out chain Southern Arizona. Choose from dog training tables, kennels, runs, and stake-out chains along with other livestock and animal accessories.
Complete Chain Gang Kits From $100.00 & Up!
Dog Training Stake-Out Kits Include Two 24 Inch Heavy Duty Stakes, Chains, Latches, And Instructions! Everything You Need to Teach, Train, And Discipline Your Dogs. Better Prices, All Sizes & Breeds!
FREE Shipping Inside The USA!
Call 520-730-7020
YOU OWE IT TO YOURSELF AND YOUR DOGS!

Just Try One Of Our Many Dog Training Tools
and YOU'RE DONE! Relax! Go Have Some Fun!