Horse Corral Panels For Sale In Arizona
Arizona OK Corrals Available In A Variety Of Sizes To Suit Your Specific Needs
New Bargain Portable Panels For Sale Posted On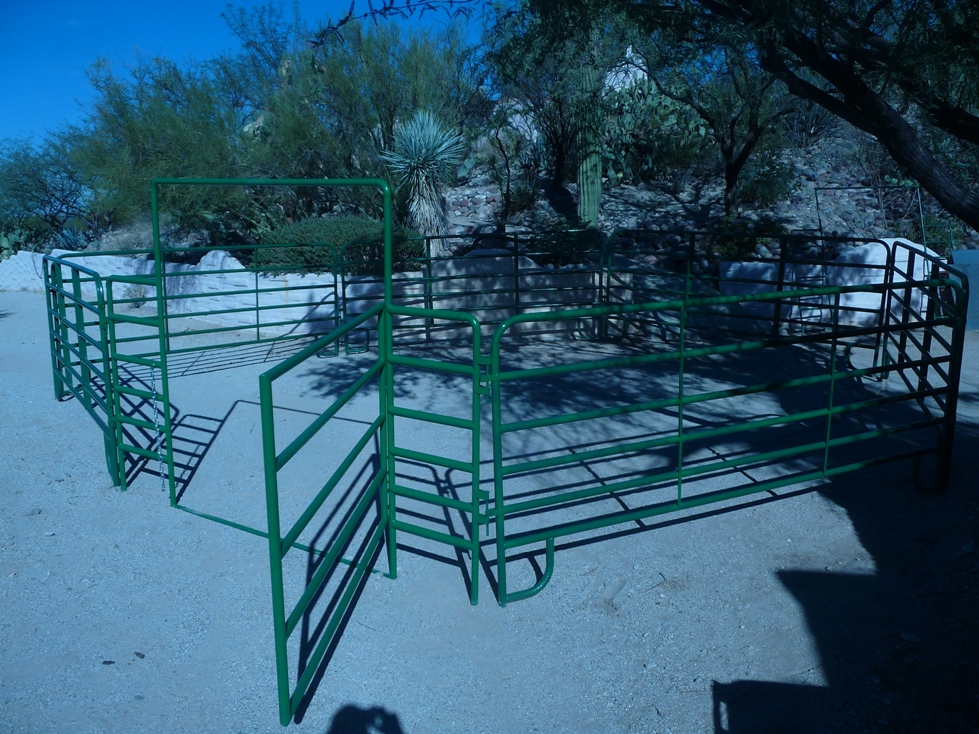 Call 520-730-7020
Why buy old used horse corral panels in Arizona when you can get new ones for the same price. We offer a large selection of effective livestock pens and practical equine enclosures for sale in Phoenix Arizona. Good for farm yard, animal pens, horse corrals, from large breeding ranchs to individual users let us build the perfect animal containment system just for you. Choose from painted steel, powder coated, or galvanized pipe corrals in all sizes and lower prices. Rural Communities near Phoenix, Scottsdale, and Cave Creek are known for pleasant surroundings that is perfect for trail back riding and camping with horses in a cowboy oriented atmosphere. We offer a wide array of pipe corrals from premium accommodations for the most discriminating tastes to less expensive and easily affordable enclosures. We cover the entire pipe corral market in Southern Arizona. Our spacious corrals can have partial or full coverage and are available in a variety of sizes to suit your specific needs. We deliver, set up and install permanent and portable corrals with little or no charge depending on where you live. Our 5 foot pipe corral panels for sale can easily be stacked inside a horse trailer and weigh under 15 pounds each. They have an appearance that is unmatched in terms of strength and durability. Arizona has many Beautiful horseback riding areas and our lightweight portable corral panels are easily assembled and connected with bolt-thru drop pins. Our Quality is Second to None! Our Equestrian facilities offer long-lasting durability, as well as the quality, value and selection our customers require. The used horse corrals for sale in Arizona are often overpriced or unsatisfactory. Our panels can be interchangeable to divide one corral into two or change the shape from square to hexigon, octigon, rectangle, or any shape that you desire. We offer custom lengths and welded wire corral panels. From a distance, most panels can look the same. However, OK Corrals offers premium galvanized materials and certified welders to fabricate the strongest and longest lasting components for corrals in the industry.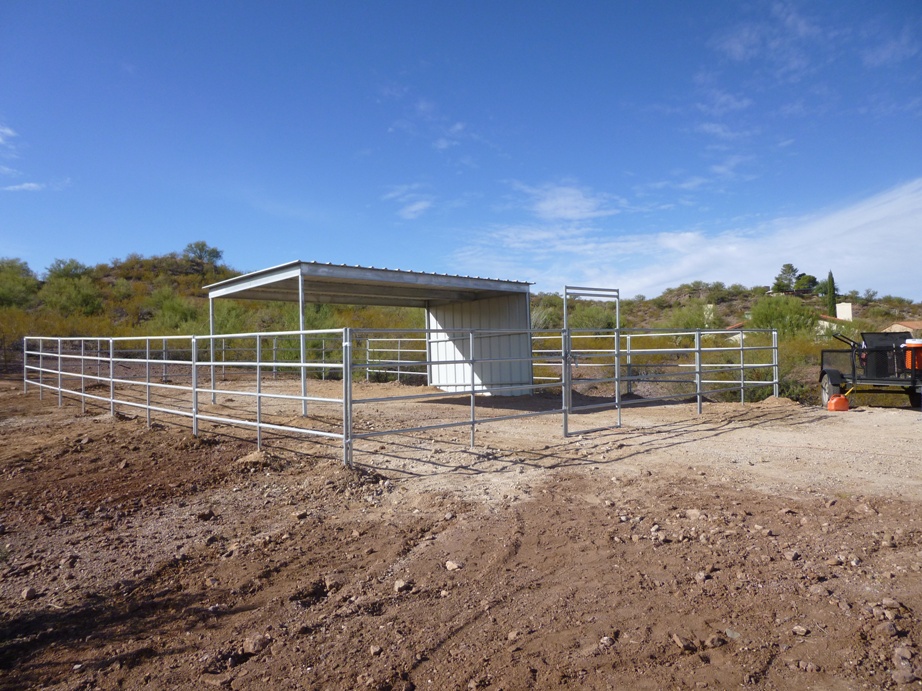 Galvanized 4 Rail Portable Corrals — 12 Foot or 16 Foot Corral Panels For Sale.
Or Choose One Of Our Light Weight Horse Corrals — Great For Trail Riding!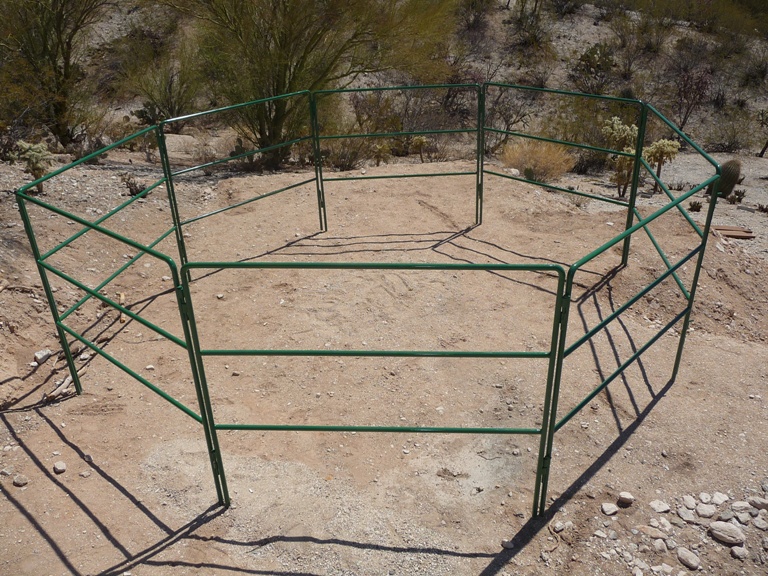 Horse Corrals With 8 Panels Starting At $350.00!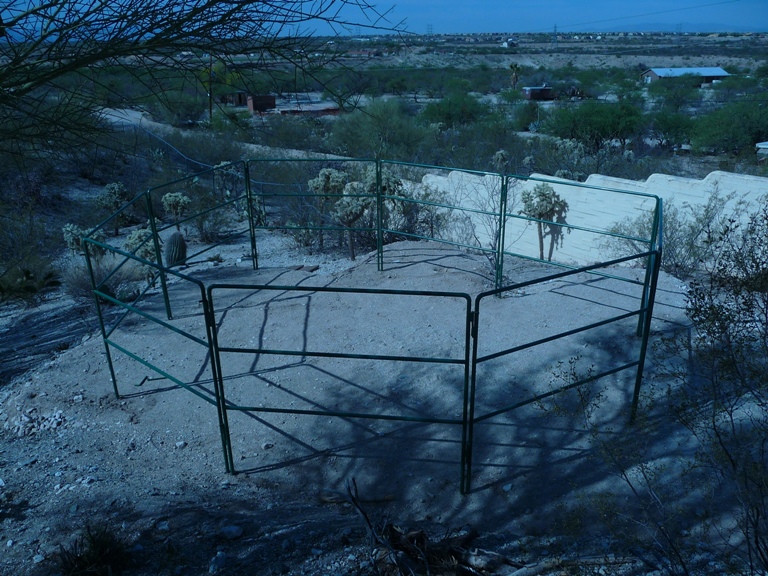 Corrals With 9 Panels Starting At $395.00!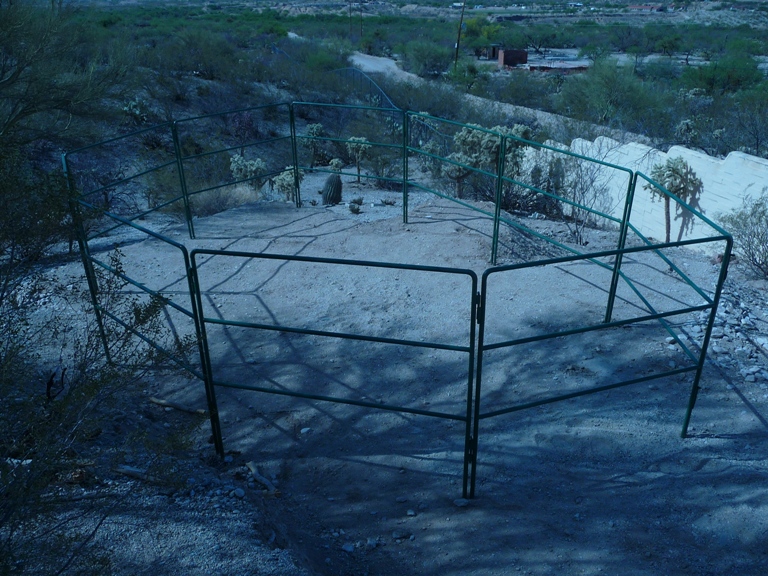 10 Panel Horse Corrals Starting At $450.00!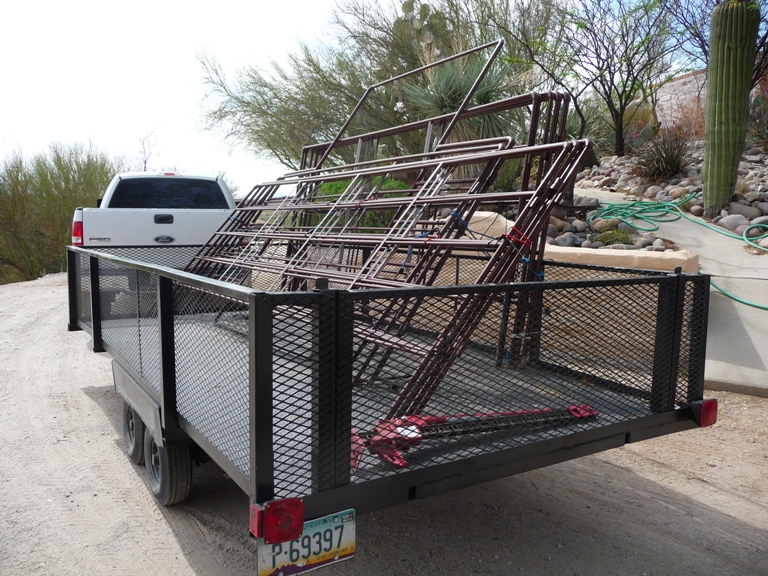 Free Delivery & Set Up Of Portable Pipe Corrals For Sale To Most Areas!
Kennels, Livestock Pens, Animal Shade, Dog Runs, Portable Corral Panels For Sale
We Have Horse Corral Panels For Every Taste And Budget.
GOT DOGS?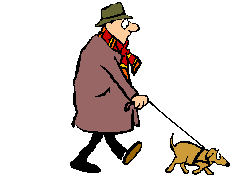 Check Out Our Kennels And Dog Runs
An Arizona Family Owned Business Since 1996.