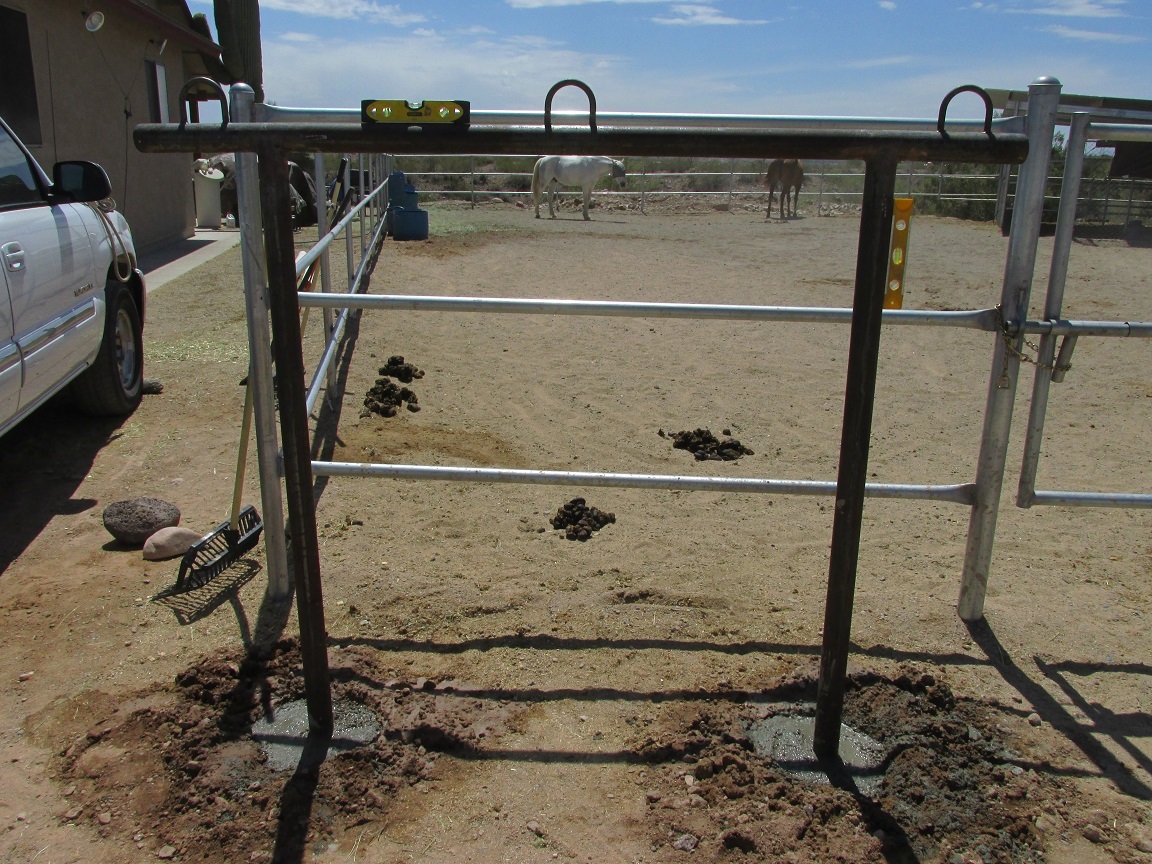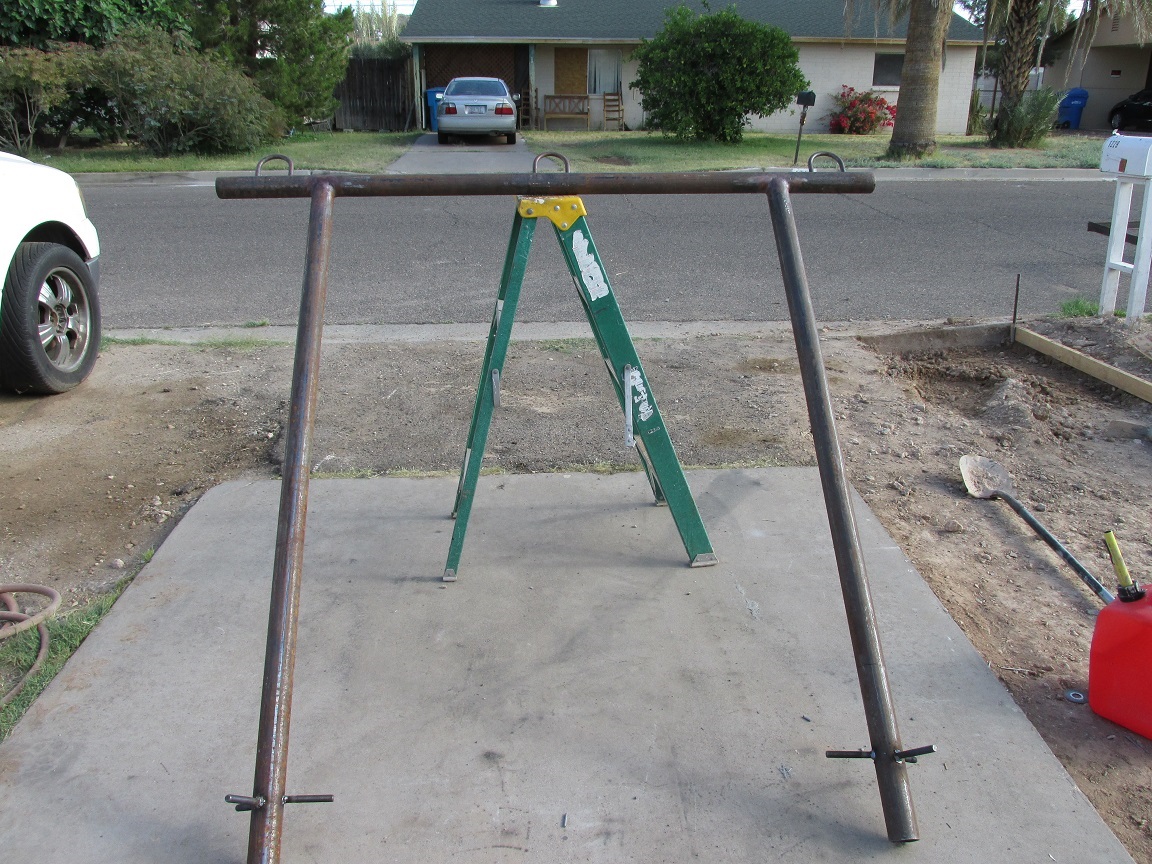 Phoenix Arizona Hitching Posts Installed!
Custom Built To Your Specifications!
Will Not Bend Or Can Not Be Pulled Out Of Ground!
Each Hitching Post Is Set In 16 Inches Of Concrete With Anchors and Mesh Welded Wire!
If you are looking to install Horse Hitching Posts for sale in Arizona you have found the right place. Made with the heaviest steel pipe available. Years of experience has perfected our exclusive design and technique to install hitching posts so the horses can not pull them out of the ground. Custom built to outlast your grandkids. They will Not Bend! Don't settle for Arizona Hitching Post Companies that at are overpriced or unsatisfactory. We offer a wide arrange of custom built farm, ranch, and equestrian equipment that we can install or you can do it yourself. Every week we fabricate and provide installation of hitching posts, wash racks, cross ties, corrals, gates, and horse shade in all areas of Maricopa County AZ. For years we have been the best quality hitching post installation company in all areas including Phoenix, Scottsdale, Fountain Hills, Glendale, Peoria, Cave Creek, Carefree, and other parts of Southern Arizona. We take pride in offering the absolute Best Quality Hitching Posts that you can find anywhere!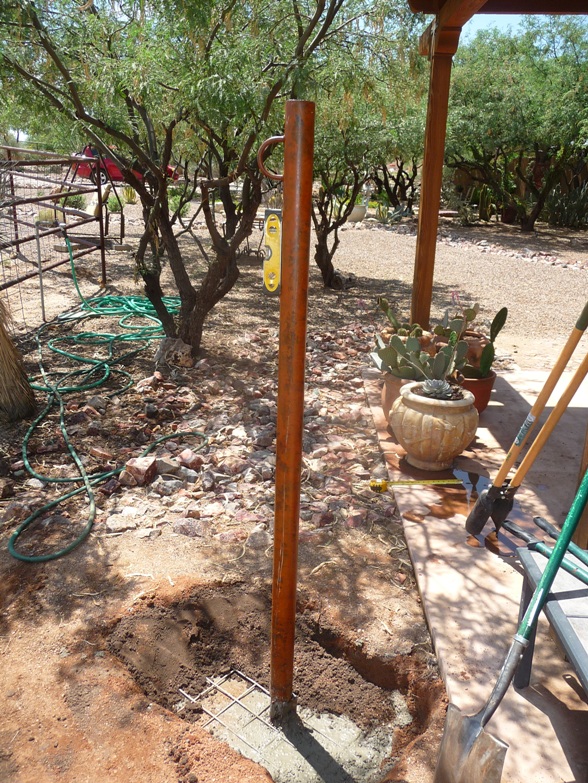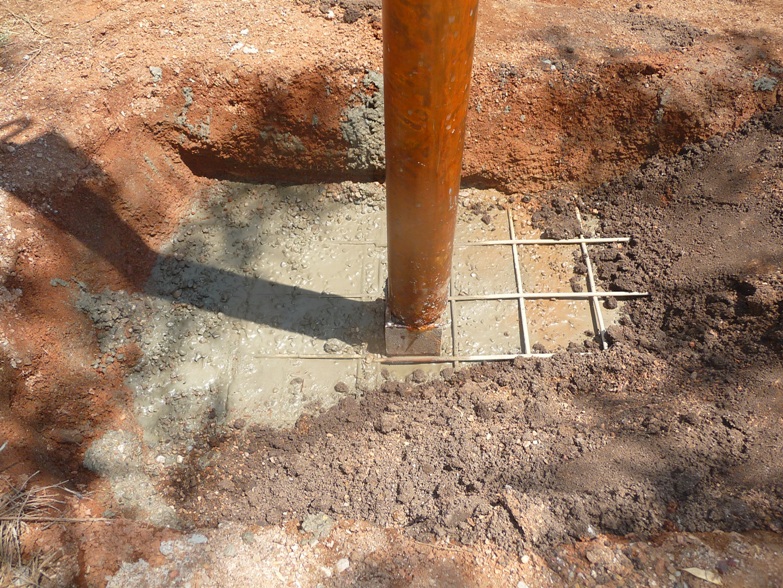 Many of our clients prefer their Hitchin Posts installed with a rusted patina color. We can custom build anything you can imagine and then we apply a insta-rust color. Once the hitching post has been installed and turns the proper shade we will laminate it with a high gloss finish. The end result looks almost like Burlwood similar to a dashboard of a Jaguar automobile. (Please see illustration provided). If you consider this look you won't be disapointed. The laminate also seals the steel pipe so that the oxidation is stopped and you can touch the pipe without any rust rubbing off on you or your clothes.
Burlwood Color Hitching Posts.
Top Quality Hitching Posts In Arizona!
YOU ARE ALREADY BUSY ENOUGH!

Order one of our many Custom Built Hitching Posts to be installed in the Southern AZ.
and YOU'RE DONE! Relax! Go Have Some Fun!