Hay Shade & Barns Installed In Arizona
Call: 520-730-7020
Email: JacksOKCorrals@gmail.com
Arizona Hay Barns! All Sizes! Better Prices!
We Can Start ON Your Project As Soon AS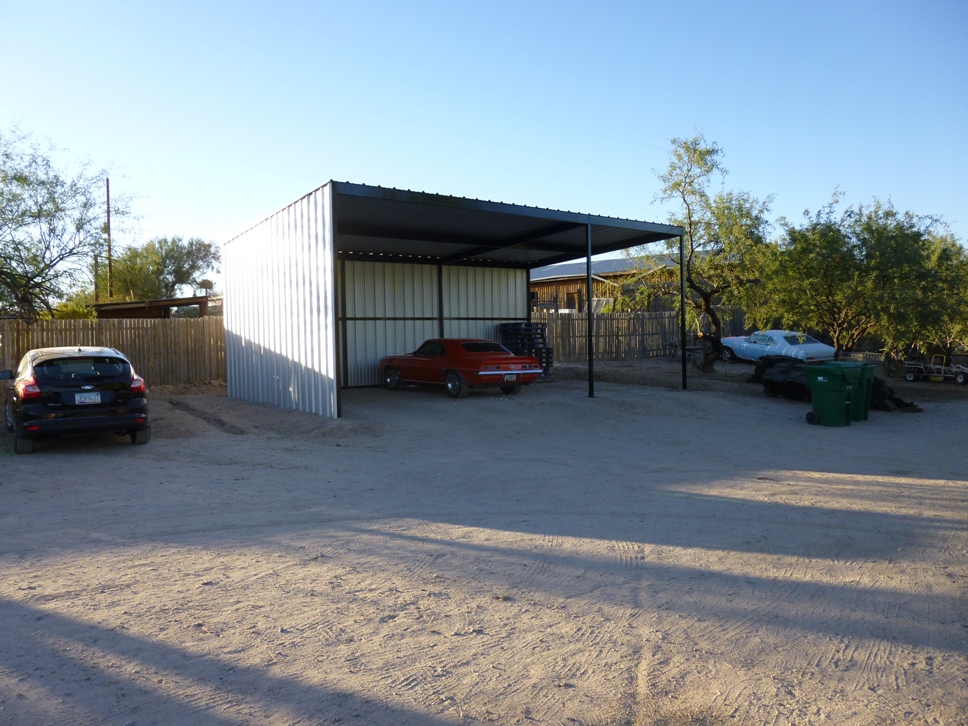 Looking for the Best Quality Steel Hay Shade & Barns in Arizona? You have found the right website. Since 1996 OK Corrals has been installing steel hay barns and shade in AZ. Let us show you how easy and affordable it is finding the perfect solution to your hay storage can be with one our custom built metal barns. Choose from galvanized steel or your choice of colors. We are installers of Top Quality Steel Barns and Hay Shade for sale in all sizes and at better prices than you can elsewhere. Farm and Ranching Communities in Southern Arizona are known for panoramic views and pleasant climate 6 months of the year. But in the summer and during the monsoon season your hay can be ruined if it is not protected from the elements. We offer a wide array of premium metal buildings and steel structures that not only shade and protect your hay and livestock but also offer accommodations from the most discriminating tastes to less expensive and easily affordable hay barns. We cover the entire Southern Arizona farm and ranching communities as well as most of the horse boarding and equestrian facilities in North Phoenix, Scottsdale, Care Free, Cave Creek, Buckeye, Goodyear, and other areas of Maricopa County AZ. Our Arizona Hay Barns and Shade are Second to None! Equestrian facilities and horse boarding stables in Fountain Hills, Care Free, North Phoenix, Scottsdale, Cave Creek, and other areas of Maricopa County Arizona have called on us year after year to solve their livestock feed and watering systems. We have Arizona Hay Shade and Barns that can accommodate any needs. This website is designed to offer you reliable information regarding hay shade and steel barns for sale in Maricopa County Arizona. Many of our designs are Exclusive and not found elsewhere.
Best Quality Steel Barns, Sheds, & Hay Shade in AZ!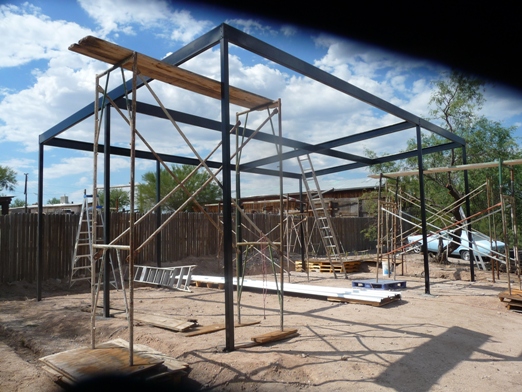 Please Note: We are an Arizona welding company and installers of steel buildings, livestock shade, hay barns, out buildings and metal sheds. We have covered the entire spectrum of steel fabricators in all areas of Maricopa County for years. You can not find better quality or workmanship regarding the installation of steel barns and hay shade in Southern AZ. We offer metal structures, pipe corrals, custom welding, livestock and animal accommodations that will meet any taste or budget from dog kennels to horse shade for sale. We are fast professional builders of steel barns and shade for hay or livestock in AZ. You can see pictures of hay shade and steel barns for sale in Arizona at Send Me Photos. Please feel FREE to bookmark our OK Corrals Home Page page to see all of the new steel building installation in Arizona that we post every day.
Arizona Mare Motels, Steel Barns, Shed Rows, & Hay Shade Installers!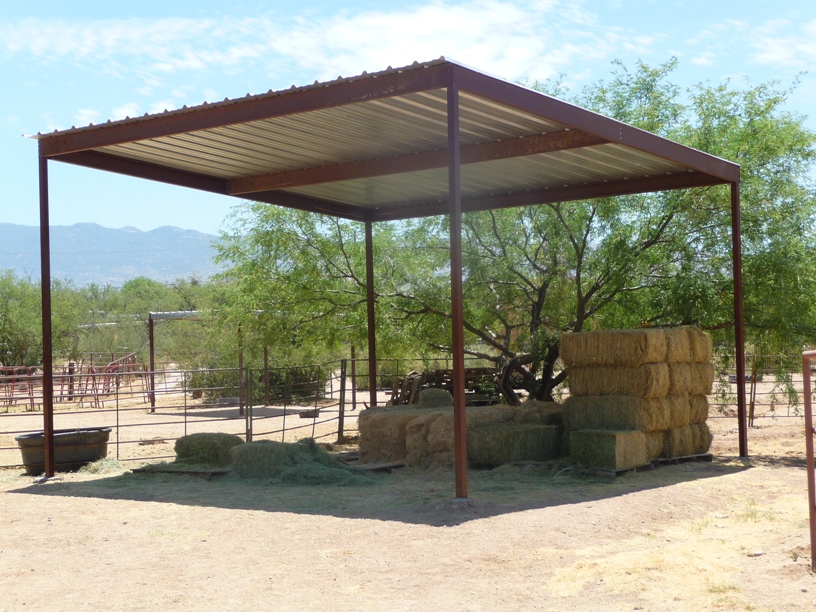 Southern Arizona boasts of Many Unique and Beautiful Horseback Riding Communities that all have distinctly different characteristics. If you decide to make Fountain Hills, North Phoenix, Scottsdale, Care Free, or Cave Creek AZ your destination to call home. This is the "Go TO" website for the best value regarding the steel buildings and metal fabrication in Maricopa County. We are installers of Metal Barns and Steel Buildings for every taste and budget.
GOT DOGS?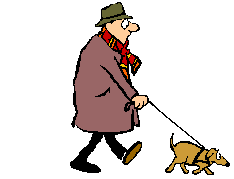 Check Out Our Dog Kennels For Sale
Arizona Owned & Operated Since 2006. OK Corrals LLC.