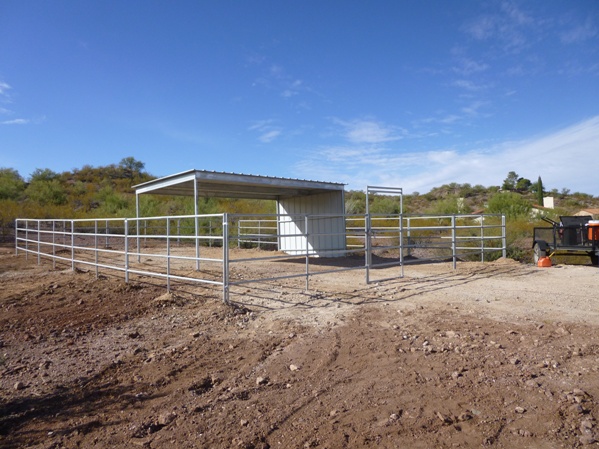 Portable Horse Corrals Installed In AZ.
Scheduled Corral Delivery 2 Weeks From
In Southern Arizona we offer the best quality galvanized horse corrals for sale in Pima County. These come in 10 Foot, 12 Foot, and 16 Foot Lengths with your choice of 4 or 5 rails. We also have a good selection of affordable schedule 40 black pipe portable corral panels for sale. Considering our perfect weather from October through April there is no better place to go horseback riding. Our website posts many other animal and livestock products like horse shade, mare motels, steel hay barns, metal out buildings, gates, riding arenas, turn outs, and permanent in ground horse corrals installed. If you are in the market for galvanized horse corrals in Southern Arizona, we have many varieties to choose from with your choice of 1 3/8 inch pipe up to 2 1/4 inch pipe corrals. We offer a wide range of affordable livestock fencing in Southern Arizona that can accommodate any taste or budget. We take pride in offering you the best quality and value regarding horse corrals for sale in AZ.
Call (520) 730-7020 For FREE Estimates!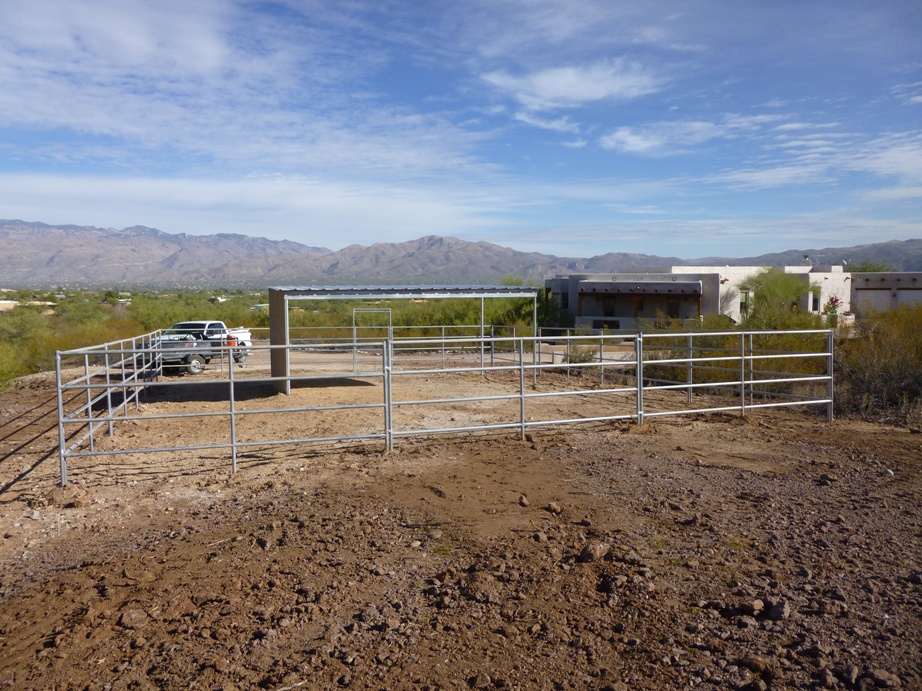 Choose From 1 3/8 Inch, 1 5/8 Inch, 1 7/8 Inch, 2 Inch, or 2 1/4 Inch Pipe Corrals!
Searching for Quality Galvanized Pipe Corrals for sale in Southern Arizona can be a tedious task due to lack of time and resources. Every day we install and deliver livestock shelters, horse shade, gates, riding arenas, dog kennels and runs to most areas of Pima County AZ. Arizona Horse Boarding Facilities, Equestrian Centers, Ranches and farms have been hiring us for years to install or repair horse corrals, gates, and livestock fencing all over Southern AZ. We cover the entire animal fencing and shelter market in Pima County Arizona including permanent and portable horse corrals, livestock shade, barns, gates, dog kennels and runs. We can also custom build any type of horse or livestock facility that you can think of that can accommodate any needs from horses, cattle, alpacas, chickens, dogs, cats, goats, pigs, and other animals. We are proud to offer you the best quality and value in AZ. Many of our designs and products are exclusive and not found or offered elsewhere.
Galvanized Pipe Corrals For Sale in AZ.
Get FREE Estimates on the Best Quality Horse Corrals in Phoenix Arizona For Sale including galvanized and schedule 40 black pipe. We can also custom build any type of steel buildings, livestock shade, riding arenas, pens, barns, mare motels, and other farm or ranch products. We have the Absolute Best Value on Quality Corrals and Steel Products that will Last a Lifetime without maintenace or need to repair.
Click Here To Check Out Our Horse & Livestock Shade!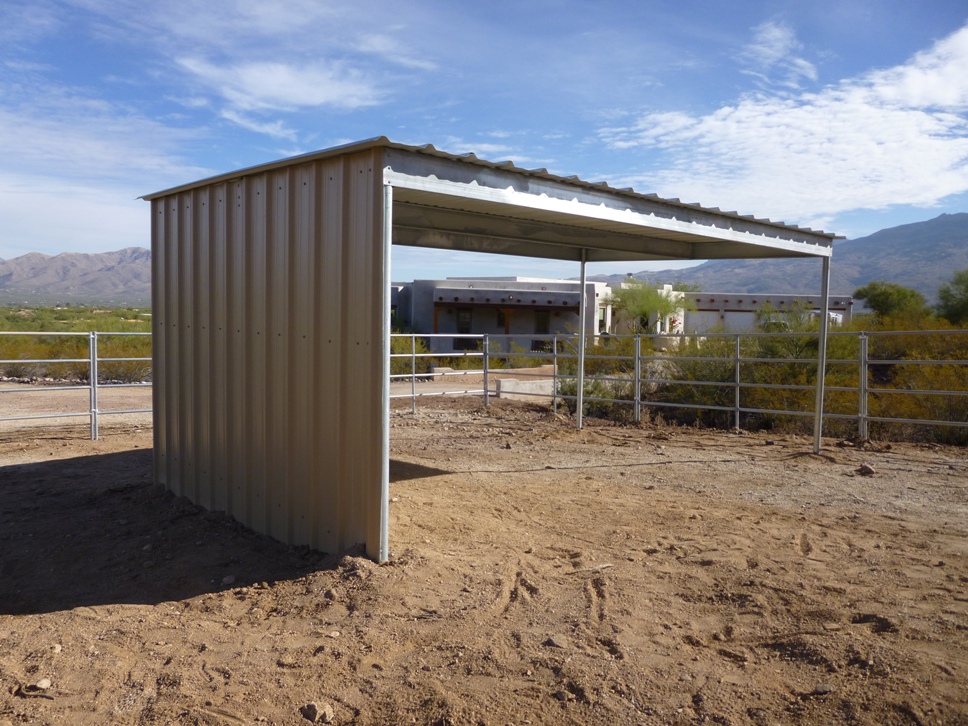 Copyright © 2006-2013 www.ok-corrals.com

OK Corrals LLC