ARIZONA
Portable Dog Kennels For Sale
Custom Made, Best Quality, All Sizes, Best Prices!
Exclusive Snake Proof Designs!
Call For A FREE Estimate (520) 730-7020
Your Kennel Can Be Fabricated & Installed Within 10 Days After;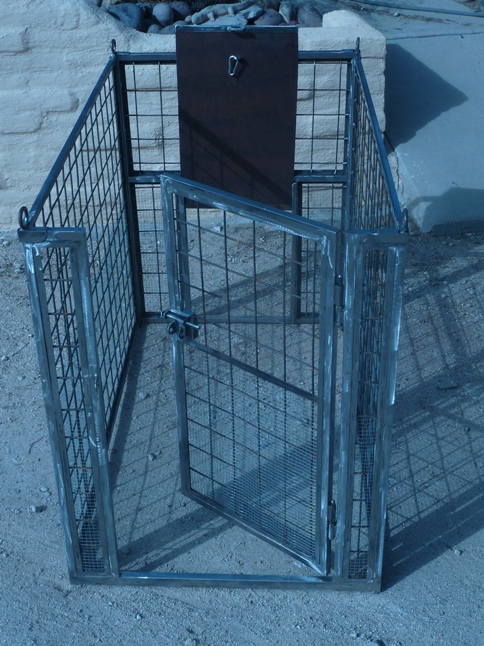 Kennel Gate With Lock Can Swing In or Out!
If you are looking for Portable Dog Kennels for sale in Arizona. You have found the right place. Our custom built kennels for dogs are made from the best quality heavy duty (14 gauge) welded steel with NO TOOLS, Screws, Nuts or Bolts Required! You simply connect the 4 panels together with 4 Heavy Duty Steel Pins that are Easy To Slide In & Out.
Notice How The Heavy Duty Steel Pins Hold The 4 Kennel Panels Together!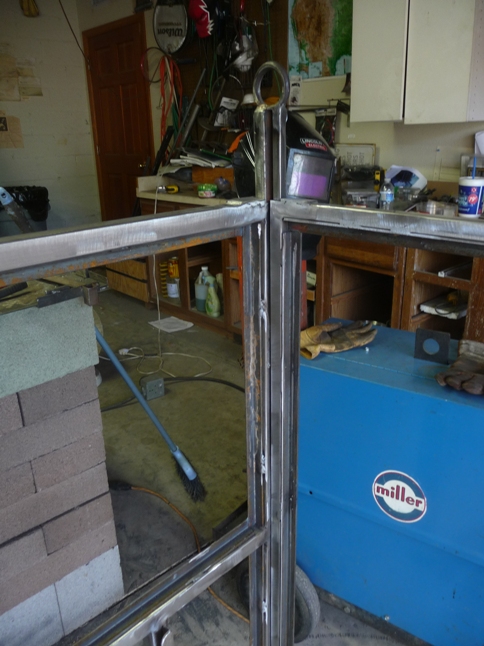 The best part of having portable kennels for dogs is that you can take them anywhere. They are easy to assemble and disassemble with No Tools Required! This creates a better alternative to Arizona Dog Boarding kennels or temporary animal shelters when going on trips and vacations. Let us help you with designing and building the perfect size portable pet enclosure at the right price. Our custom made dog kennels can be installed in back yards, patios, campgrounds, the beach, or anywhere you and your canine friend want to go. Perfect for people who reside in rental properties or even those who own a home.
Heavy Duty Steel Doggy Door Can Access Dog House or Garage!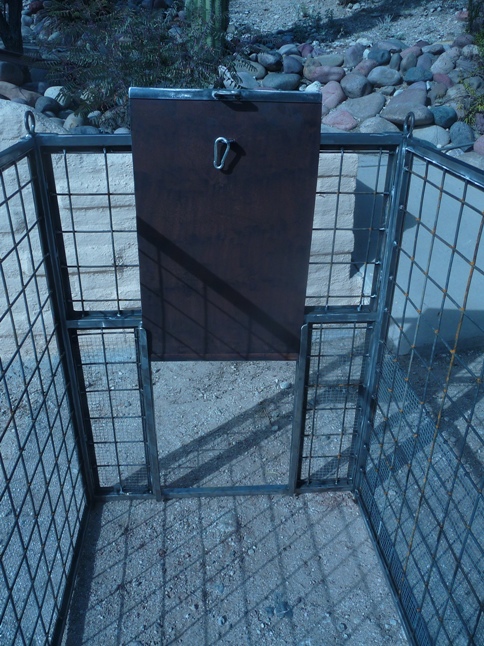 We can design a custom made portable dog kennel with sliding doggy doors, a roof, removable gates, or anything else that is important to you. Call us for a FREE ESTIMATE at (520) 730-7020. We invented and specialize in building Arizona's Only Exclusive Snake Proof Dog Kennels! and offer other features you cannot find elsewhere. We install and deliver to Phoenix, Fountain Hills, Scottsdale, Care Free AZ, Cave Creek Arizona, and all other areas of Maricopa County Arizona. Choose from a wide selection of materials and colors that will accommodate any taste or budget. These portable kennels are perfect for Arizona dog groomers and excellent for dog training.
Take A Look At The Best Quality Kennels For Dogs On The Market Today !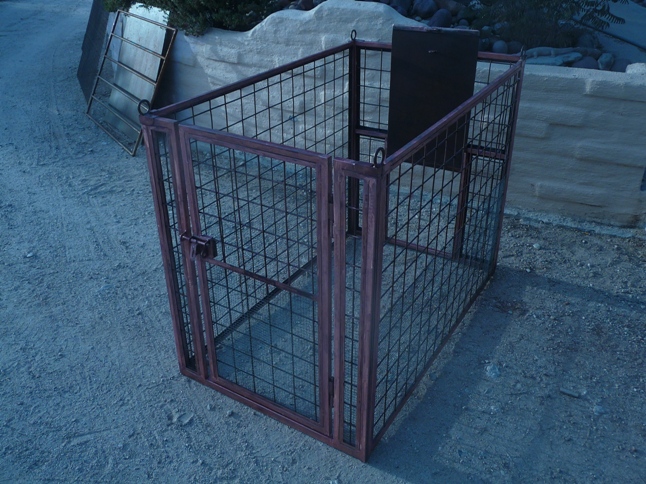 Arizona Portable Dog Kennels Custom Built To Your Size, Color, & Specifications!
You should consider our Low Cost Portable Dog Kennels the next time you go on a road trip or vacation. Don't Board your dog for the Holidays. These High Quality Kennels are comfortable enough for even the most particular pooch. This beats paying for Arizona doggie daycare, spa, or dog sitters.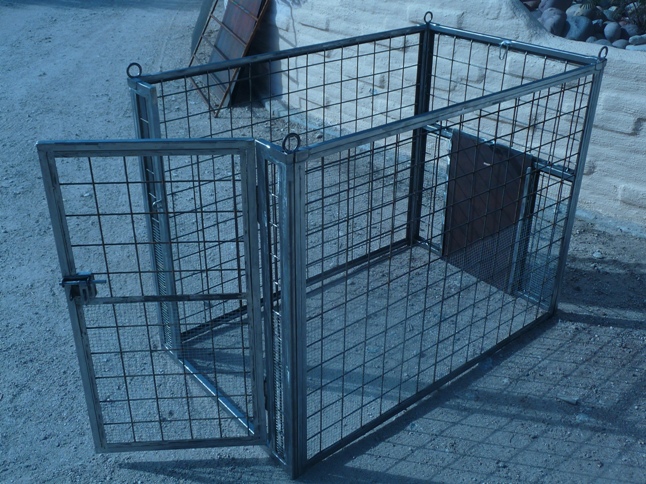 Our Exclusive Snake Proof Kennel Design Keeps Fido Safe!
We invented the Snake Proof Dog Kennel in 1999 to answer a need that has been ignored for far too long. Arizona has thousands of rattlesnakes and there are more born every year. The additional low cost is well worth the peace of mind knowing that Fido is safe and secure. Our snakeproof design is very popular among Arizona Dog Boarding Kennels, breeders, trainers, ranchers, and animal lovers in all areas of Southern AZ!
Traveling With Dogs? Click Here!
2006 - 2012 Copyright © OK Corrals LLC Locally Owned & Operated Since 2006.